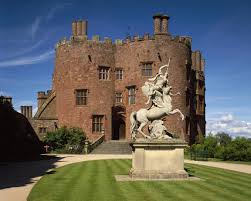 Existing baroque Statue depicting 'Fame' born out of Pegasus. My current project is to 'recreate' this statue in my own style and interpretation, commissioned by Powis Castle.
My statue will consist of Perseus standing in front of Pegasus where Pegasus is born from the blood of the slain Medusa. The personification of Fame sits on the wings of Pegasus. It will be titled – 'Fame and Perseus proclaiming the birth of Pegasus' – the concept and narrative is based on classical Greek mythology.
Initial life-size design for Pegasus in new statue. Dimensions, proportions etc. and source information taken from Lipizzaner 'baroque horses' in Vienna.
The unveiling date of the statue which is in association with the National Trust will be announced in due course.
Acknowledgements
Dr. Victoria Avery FSA
Keeper, Applied Arts
The Fitzwilliam Museum
Cambridge.
Richard Knight Art dealer and former co-Chairman of Old Master and 19th century Art at Christie's